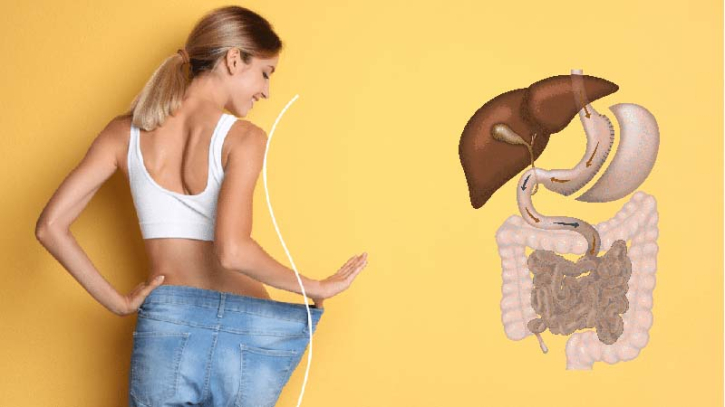 In a world where obesity rates are on the rise, weight loss surgery has emerged as a life-changing solution for many individuals struggling to shed excess pounds and improve their overall health. This comprehensive guide explores the various aspects of weight loss surgery, its benefits, risks, and post-operative considerations, offering valuable insights to help you make an informed decision on your journey to a healthier you.
Understanding Weight Loss Surgery-
Smart WiFi Scale for Body Weight...
Weight loss surgery, also known as bariatric surgery, is a medical procedure designed to aid in significant and sustainable weight loss for individuals who have been unsuccessful in their previous attempts to shed excess pounds through diet and exercise alone. This transformative option involves modifying the digestive system to limit food intake and promote weight loss. There are several types of weight loss surgeries, each with its unique approach:
Gastric Bypass Surgery: This procedure involves creating a small pouch at the top of the stomach, which restricts food intake and alters the absorption of nutrients.
Gastric Sleeve Surgery: In this surgery, a portion of the stomach is removed, leaving a smaller, sleeve-shaped stomach that reduces appetite and food consumption.
Adjustable Gastric Banding (Lap-Band): A band is placed around the upper part of the stomach, creating a smaller stomach pouch and controlling food intake.
Biliopancreatic Diversion with Duodenal Switch (BPD/DS): This complex procedure involves the removal of a significant portion of the stomach and rerouting of the digestive system to limit food absorption.
The Benefits of Weight Loss Surgery-
Weight loss surgery offers a multitude of benefits that extend beyond just shedding pounds. Some of the key advantages include:
Significant Weight Loss: Most individuals who undergo weight loss surgery experience substantial weight loss, which can lead to improved overall health and reduced risk of obesity-related diseases such as diabetes, hypertension, and heart disease.
Long-term Results: Unlike many traditional weight loss methods, bariatric surgery often provides long-lasting results, making it a sustainable solution for those struggling with obesity.
Enhanced Quality of Life: Weight loss surgery can lead to increased energy levels, improved mobility, and a boost in self-esteem, ultimately enhancing one's quality of life.
Resolution of Comorbidities: Many obesity-related health issues, such as sleep apnea and joint pain, may significantly improve or resolve entirely after weight loss surgery.
Psychological Well-being: Patients often report improved mental health and reduced symptoms of depression and anxiety after successful weight loss.
Metamucil Fiber Supplement Gummies, Sugar Free Orange Flavor, 5g Prebiotic Plant Based Fiber Blend...
Risks and Considerations-
While weight loss surgery offers numerous benefits, it is essential to be aware of the potential risks and considerations associated with these procedures. Some factors to keep in mind include:
Surgical Risks: As with any surgery, there are inherent risks involved, such as infection, bleeding, and adverse reactions to anesthesia. Discuss these risks with your healthcare provider.
Nutritional Concerns: Weight loss surgery can affect nutrient absorption, leading to vitamin and mineral deficiencies. Regular monitoring and dietary supplements may be necessary.
Lifestyle Changes: Post-surgery, patients must commit to significant lifestyle changes, including dietary modifications and regular physical activity.
Psychological Support: Weight loss surgery often involves emotional and psychological challenges. Seek counseling and support to cope with these changes.
Cost and Insurance: Investigate the costs and whether your health insurance covers weight loss surgery, as it can be a significant financial investment.
Weight loss surgery can be a life-changing option for individuals struggling with obesity, offering substantial weight loss, improved health, and enhanced quality of life. However, it is crucial to carefully consider the risks and consult with healthcare professionals to determine if it's the right choice for you.