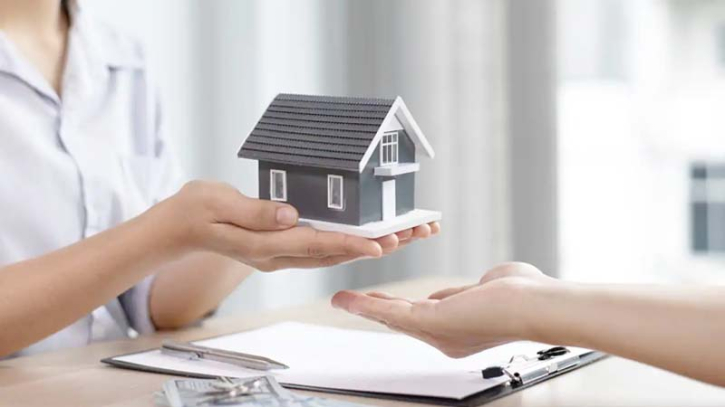 When it comes to achieving the dream of homeownership, home loans play a pivotal role in making it a reality for millions of people. Securing a home loan can be a significant financial decision, and understanding the process is essential. In this comprehensive guide, we will explore everything you need to know about home loans, from the basics to the intricacies.
What is a Home Loan?
A home loan, also known as a mortgage, is a financial product that enables individuals to purchase a home by borrowing money from a financial institution, such as a bank or a mortgage lender. The borrower repays the borrowed amount, along with interest, over an agreed-upon period, typically ranging from 15 to 30 years.
3D Wood World Map....
Types of Home Loans
Fixed-Rate Home Loans: With a fixed-rate home loan, the interest rate remains constant throughout the loan term. This stability offers predictability and can be an excellent choice when interest rates are low.
Adjustable-Rate Mortgages (ARM): ARMs have interest rates that may change periodically, typically after an initial fixed-rate period. While they can initially offer lower interest rates, borrowers should be prepared for potential rate adjustments.
FHA Loans: Insured by the Federal Housing Administration, FHA loans are designed for low-to-moderate-income borrowers. They require lower down payments and have more flexible qualification requirements.
VA Loans: Available to eligible veterans, active-duty service members, and some members of the National Guard and Reserves, VA loans offer favorable terms and often require no down payment.
USDA Loans: Backed by the U.S. Department of Agriculture, these loans are designed for rural and suburban homebuyers with low to moderate incomes.
Jumbo Loans: Jumbo loans are used when the loan amount exceeds the conforming loan limits established by the Federal Housing Finance Agency.
Key Home Loan Components
Interest Rate
The interest rate on your home loan significantly impacts your monthly payments and the overall cost of the loan. It's crucial to compare interest rates from different lenders to find the best deal.
Down Payment
The down payment is the initial amount paid upfront when purchasing a home. It's typically a percentage of the home's purchase price. A larger down payment can result in a lower loan amount and potentially better loan terms.
Loan Term
The loan term determines the duration over which you'll repay the loan. Common terms include 15, 20, and 30 years. A shorter term often results in higher monthly payments but lower overall interest costs.
Closing Costs
Closing costs include fees for various services during the homebuying process, such as appraisal, title search, and loan origination. These costs can add a significant sum to the overall expense of buying a home.
Credit Score
Your credit score plays a crucial role in determining your eligibility and the interest rate you'll receive. A higher credit score can lead to better loan terms.
Wall Mirror for Living Room......
Steps to Secure a Home Loan
Preparation: Assess your financial situation, credit score, and determine your budget. This step helps you understand what you can afford.
Shop for Lenders: Compare offers from various lenders to find the best interest rates and loan terms.
Pre-Approval: Obtain a pre-approval letter from the lender of your choice. This letter shows sellers that you're a serious and qualified buyer.
House-Hunting: Find your dream home within your budget. It's essential to work with a qualified real estate agent during this process.
Loan Application: Complete the loan application process, providing necessary documents and information.
Underwriting: The lender reviews your application and documentation, assesses your creditworthiness, and may request additional information.
Loan Approval: Once approved, your loan will move to the closing process, where all necessary paperwork is signed, and funds are disbursed to complete the purchase.
Floral Medallion Area Rug - 9x12 Large Rugs for Living Room Soft Rugs for Bedroom.....
5 well-known home loan companies in United States:
Wells Fargo Home Mortgage: Wells Fargo is one of the largest and most established mortgage lenders in the U.S. They offer a wide range of home loan products, including fixed-rate mortgages, adjustable-rate mortgages, FHA loans, and more.
Quicken Loans (now Rocket Mortgage): Quicken Loans is known for its innovative online mortgage platform, Rocket Mortgage. They provide various home loan options and are recognized for their fast and convenient loan approval process.
Chase Home Lending (JPMorgan Chase & Co.): Chase Home Lending is a division of JPMorgan Chase & Co. that provides a variety of home loan solutions. They offer competitive mortgage rates and a wide network of branches.
Bank of America Home Loans: Bank of America is one of the largest banks in the U.S. and offers a range of home loan products, including fixed-rate and adjustable-rate mortgages, as well as government-backed loans like FHA and VA loans.
CitiMortgage (Citibank): CitiMortgage is the mortgage division of Citibank, offering various mortgage options, including fixed-rate and adjustable-rate mortgages. They also provide online tools to help customers understand their mortgage options.
Home loans are a powerful tool that opens doors to homeownership for countless individuals and families. By understanding the types of home loans, key components, and the steps to securing one, you can embark on your homebuying journey with confidence. Remember to do thorough research, compare offers, and work with experienced professionals to make your dream home a reality.